Er is niemand heilig gelijk de HEERE, want er is niemand dan Gij, en er is geen Rotssteen gelijk onze God.
(Uit de lofzang van Hanna. 1 Samuel 2:1)
There is none holy like the LORD, for there is none but Thee; and there is no Rock like our God.
(From the song of Hannah. 1 Samuel 2:1)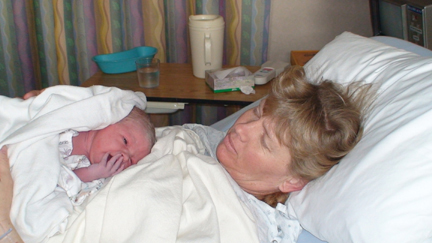 With great thankfulness we inform you that our faithful God entrusted another of His Covenant children into our care:
Met grote dankbaarheid delen wij u mee dat onze trouwe God ons weer een van Zijn verbondskinderen heeft toevertrouwd: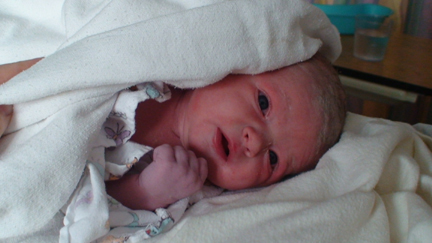 Hannah Charlotta
named after the prophetess Anna (in Hebrew Hannah)
and Charlotte de Bourbon, the faithful wife of William of Orange,
who gave her life for that of her husband.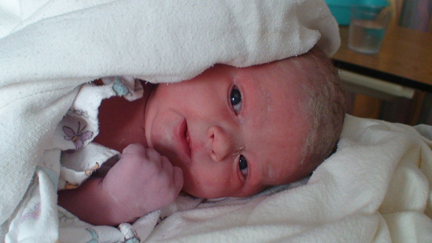 Born: April 22, 2008 5:35 P.M.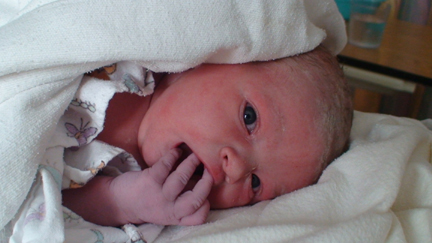 Weight 9 Lbs and 2 Oz
Gewicht: 4.2 kg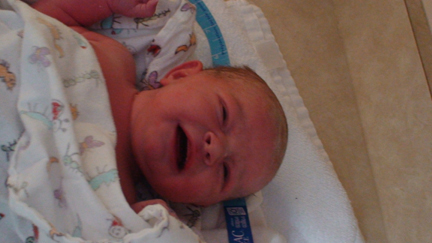 Roelof & Theresa Janssen-Bootsma
Paulina
Roelf Kars
Katriena
Hinne
Juliana
Maria
Michael
Lodewyk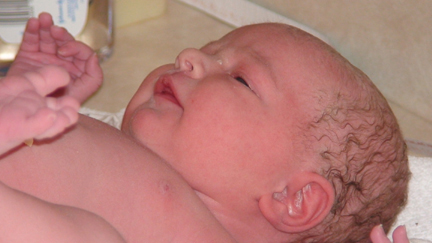 Box 154
Neerlandia, AB T0G 1R0 CANADA
Tel. 780-674-3949 Fax 775-890-9118
E-Mail inhpubl@telusplanet.net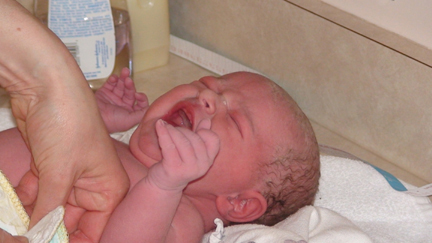 If you would like to see a short video clip please click here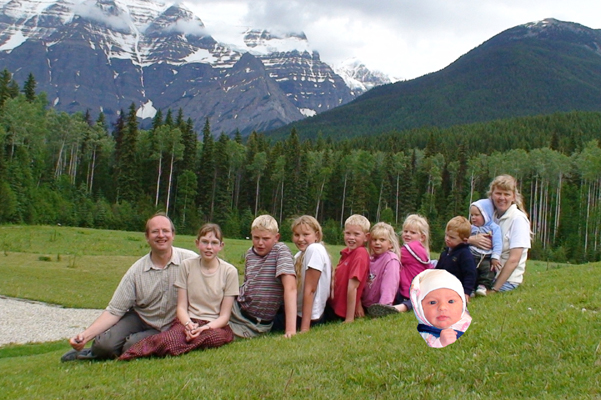 The R&T Family in Summer of 2007 by Mount Robson
and insert of Hannah on Apr. 24, 2008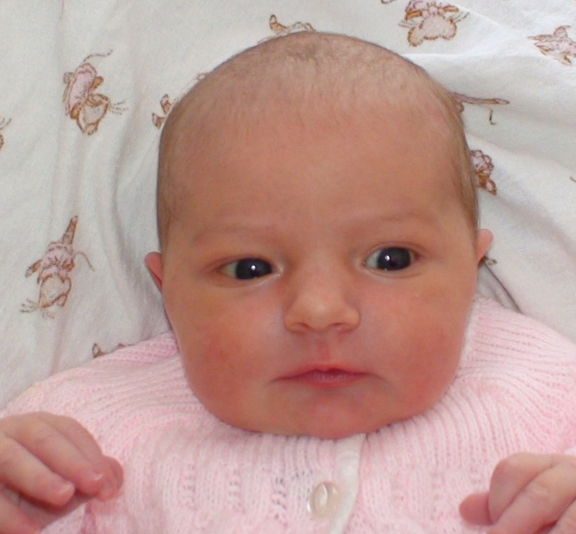 April 25, 2008
May 4, 2008 (after baptism)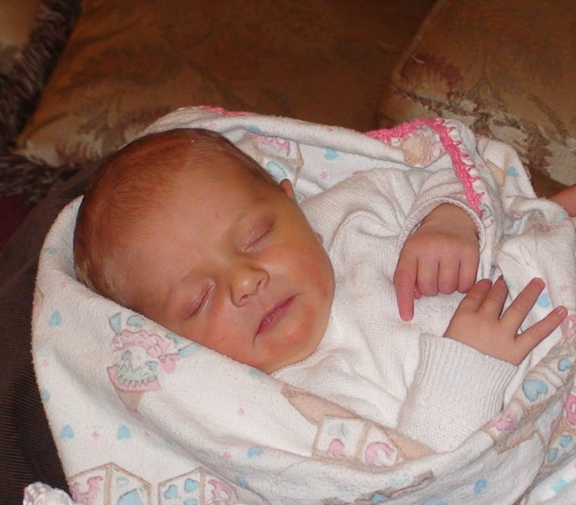 May 2, 2008
Send mail to inhpubl@telusplanet.net with questions or comments about this web site.
Last modified: January ,(, /),(.