New Books 2017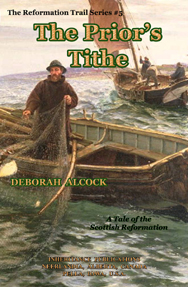 RT05 The Prior's Tithe by Deborah Alcock
A Tale of the Scottish Reformation
David Stratton stood long at the lancet window — how long he never knew. Strange new thoughts filled his mind, and for the first time for weeks even the Prior of St. Andrews and the Vicar of Ecclescreig were forgotten. For he did not, as might be imagined, amuse and gratify himself by applying the fiery denunciations he had just heard to these his personal enemies. They had indeed impressed and delighted him at the time; but what he afterwards heard almost swept them from his memory. Unaccustomed to abstract thought, though full of practical shrewdness, a mere exposition of doctrine would perhaps hardly have left a clearer impression on him, when delivered in his native tongue, than if it had been couched in Latin; but his mind was quick to grasp and strong to retain the circumstances of a story. Nor did he only retain them passively: he was accustomed to reflect, after a fashion, upon his own doings and those of other men; and to his imagination, the blind man of the gospel was as real, and not more distant, than if he had lived or was living then in Edinburgh or St. Andrews.
Time: 1534 Age: 14-99
ISBN 978-1-77298-025-7 US$9.90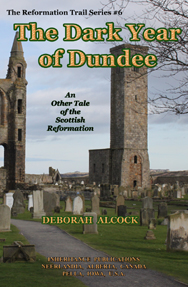 RT06 The Dark Year of Dundee
by Deborah Alcock
An Other Tale of the Scottish Reformation
So passed the men of Dundee, in the summer months of that terrible year, step by step from vague apprehension to vivid, actual terror; as the pestilence that walketh in darkness first struck down one, and another, and another; then gradually multiplied its victims until the voice of lamentation filled the city, and no man felt his own life safe from the destroyer for a single hour.
Not very long after the first appearance of the pestilence, Archie Duncan came back one morning in high glee from the grammar-school, to which he had been despatched by the careful Janet only half an hour before.
"Nae mair schule," he cried, flinging his book on the table; "maister's awa', for fear o' the sickness; — and may guid gang wi' him!"
Time: 1544-1546 Age: 14-99
ISBN 978-1-894666-08-4 US$10.90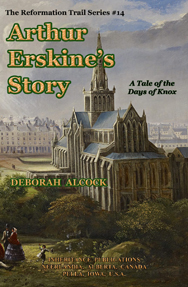 RT14 Arthur Erskine's Story
by Deborah Alcock
A Tale of the Days of Knox
Near the seat she had chosen, beside the window, were the two things that she loved best in the world, and would have found the greatest difficulty in doing without. There stood her embroidery-frame, with a very elaborate piece of work half- finished upon it. During the last few days, this work had necessarily given place to the higher duty of loving ministrations to the dying. But she was bound to complete it within a certain time, and therefore gladly took advantage of the first available moment to return to it. Something else, much more truly and deeply loved, lay on a small table near. It was a moderate-sized book, strongly bound in dark brown leather. Had you opened it, you would have found the Old and New Testaments in the French tongue, and matter enough besides, compressed into a narrow space, to have furnished a small but very useful theological library. There were references, indices, tables of contents, historical summaries.
Time: 1560-1590 Age: 14-99
ISBN 978-1-894666-09-1 US$25.90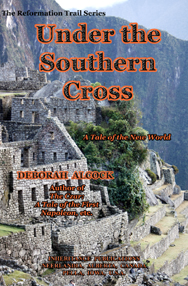 RT16 Under the Southern Cross by Deborah Alcock
A Tale of the New World
"A good ending to your story," said the monk, smiling.
"It is not quite the end," Josť answered. "The Auqui came in triumph to the place where his father was. Then the old Inca took from his head the llautu — the sacred crimson fringe — and the black and white wing-feathers of the coraquenque, and he put them on the head of the brave young Auqui; and he bade his captains bear him aloft in the golden chair, and salute him as mighty Inca, Child of the Sun, Friend of the Poor. From then on the Auqui reigned gloriously. He took to himself the name of the bright spirit that appeared to him on the plains of Chita — Viracocha, 'foam of the sea.' He built a beautiful temple in his honour. The work was long, and took many years to finish; but he saw it finished, for he reigned until his hair was white as the snow of the Andes."
ISBN 978-1-894666-14-5 US$21.90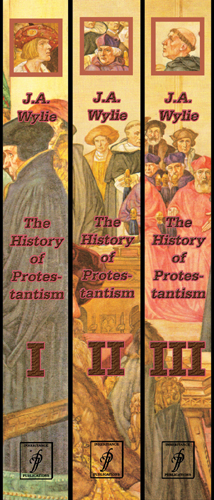 The History of Protestantism
by J.A. Wylie
With hundreds of Original Classic Illustrations
The History of Protestantism is no mere history of dogmas. The teachings of Christ are the seeds; the modern Christendom, with its new life, is the good tree which has sprung from it. The author tells of the seed and also of the tree, small at first, still growing, and destined one day to cover the earth.
How that seed was deposited in the soil; how the tree grew up and flourished despite the furious tempests that warred around it; how, century after century, it lifted its top higher in heaven, and spread its boughs wider around, sheltering liberty, nursing letters, fostering art, and gathering a fraternity of prosperous and powerful nations around it. The author writes that the History of Protestantism is the record of one of the grandest dramas of all time.
It is true, no doubt, that Protestantism, strictly viewed, is simply a principle. It is not a policy. It is not an empire, having its fleets and armies, its officers and tribunals, wherewith to extend its dominion and make its authority be obeyed. It is not even a Church with its hierarchies, and synods and edicts; it is simply a principle. But it is the greatest of all principles. It is a creative power. Its plastic influence is all-embracing. It penetrates into the heart and renews the individual. It goes down to the depths and, by its omnipotent but noiseless energy, vivifies and regenerates society. It thus becomes the creator of all that is true, and lovely, and great; the founder of free kingdoms, and the mother of faithful churches. The globe itself it claims as a stage not too wide for the manifestation of its beneficent action; and the whole domain of terrestrial affairs it deems a sphere not too vast to fill with its spirit, and rule by its law.
—Adapted from the first chapter
Vol. 1 ISBN 978-1-77298-020-2 US$48.90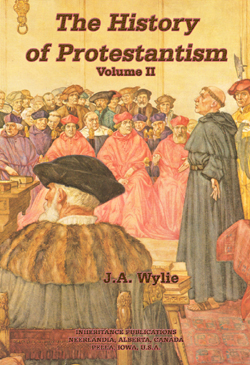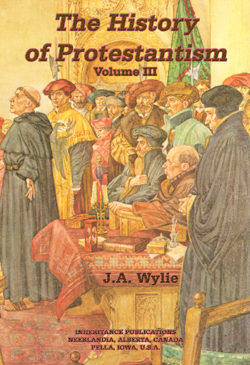 Vol. 2 ISBN 978-1-77298-021-9 US$48.90
Vol. 3 ISBN 978-1-77298-022-6 US$48.90
Set of Three Volumes
Regular US$124.90
***
Pre-Publication of Hard Cover Edition till
October 31, 2017 US$ 97.90
Walking with God by Deborah Alcock
The Life of the Venerable John Alcock
(Late Archdeacon of Waterford)
"John," said his father, calling him one day to his side, "what would you like to be?"
"A doctor, Sir," was the prompt reply of the doctor's son, who shared the family esprit de corps to the uttermost. "I was born a doctor, of a family of doctors," he often said afterward.
"Well, Ben and Nat are going to be doctors; I think you had better be a clergyman," was the disappointing answer.
Time: 1804-1886 Age: 16-99
ISBN 978-1-77298-023-3 US$21.90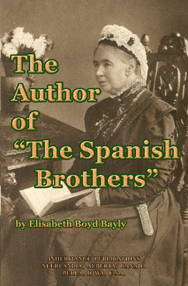 The Author of The Spanish Brothers
(Deborah Alcock) Her Life and Works by Elisabeth Boyd Bayly
"ONLY remembered by what I have done."
That will never be true of Deborah Alcock. Partly because the unknown cannot be remembered, and year after year her books came out — the first by "D. A.," the next "By the Author of" the one or more before it, until the wide success of The Spanish Brothers stamped its name, without her own, on all she wrote; and for twenty years longer she went on writing stories which left their impress on innumerable lives, while the writer's identity remained strangely unknown outside the quiet little city in the South of Ireland where her best years were spent. In 1890 The Story of Constance came out in serial form, and was afterwards continued and published under the title of Crushed yet Conquering, "by Deborah Alcock." In 1891, at the age of fifty-six — a lone woman, deeply bereaved — Miss Alcock came to England, and to her astonishment "found herself famous." And still her new friends, like the old ones, said, "She is greater than her books — though we loved them so well." More than by her writings or her gracious acts — by what she was will she be remembered, in life and in eternity, by those whose privilege it was to know her.
Time: 1835-1913 Age: 14-99
ISBN 978-1-77298-024-0 US$19.90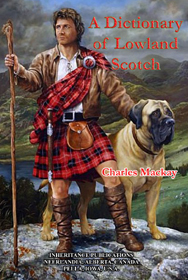 A Dictionary of Lowland Scotch by Charles Mackay
With an Introductory Chapter on the Poetry, Humour, and Literary History of the Scottish Language and an Appendix of Scottish Proverbs
"Broad Scotch," says Dr. Adolphus Wagner, the erudite and sympathetic editor of the Poems of Robert Burns, published in Leipzig, in 1835, "is literally broadened, — i.e., a language or dialect very worn off, and blotted, whose original stamp often is unknowable, because the idea is not always to be guessed at." This strange mistake is not confined to the Germans, but prevails to a large extent among Englishmen, who are of opinion that Scotch is a provincial dialect ofthe English, — like that of Lancashire or Yorkshire, — and not entitled to be called a language. The truth is, that English and Lowland Scotch were originally the same, but that the literary and social influences of London as the real metropolis of both countries, especially after the transfer of the royal family of Stuart from Edinburgh to London, at the commencement of the seventeenth century, favoured the infusion of a Latin element into current English, which the Scotch were slow to adopt.
ISBN 978-1-77298-028-8 US$22.90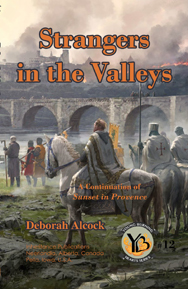 Strangers in the Valleys by Deborah Alcock
A Continuation of Sunset in Provence
"Listen! Someone knocks."
Henri sprang to the door, and hastily unbarred it. A young man, whose fur coat was covered with snow, entered immediately, bringing a current of cold air and a stream of water into the comfortable room.
"You here, Christophe!" cried the pastor, recognizing a member of his flock who lived at a considerable distance. "What errand has brought you so far on such a night?"
"An ill one, Barbe," said the young man. "My poor mother — God help her! — lies since morning speechless, and as far as I can see, at the point of death."
It must be remembered that the barbe was by his calling a physician for the body as well as for the soul. It was not necessary, therefore, for the young peasant even to express a desire that he should accompany him. Without a moment's delay he rose to prepare for the expedition. It was a difficult, toilsome, and even dangerous one. A walk of seven miles at night, and in a snow-storm . . .
Time: 1200s Age: 12-99
ISBN 978-1-77298-026-4 US$9.90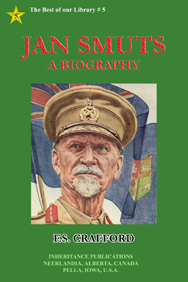 Jan Smuts - A Biography by F.S. Crafford
Jan Smuts was lauded as the first successful general of the Allies in the war; as "the general in whom the whole Empire has most confidence"; as "the destroyer of the German power in Africa"; as "the most conspicuous figure in greater Britain"; and as "a remarkable combination of talents not usually found in the same person, unless, indeed, that person belongs to the small and select class of which the Caesars, the Cromwells, and the Napoleons are the outstanding types." His character was described as "too spacious and complex to be read offhand." In an article in the press Mr. Winston Churchill wrote: "At this moment there arrives in England from the outer marches of the Empire a new and altogether extraordinary man . . . The stormy and hazardous roads he has travelled by would fill all the acts and scenes of a drama. He has warred against us — well we know it. He has quelled rebellion against our own flag with unswerving loyalty and unfailing shrewdness. He has led raids at desperate odds and conquered provinces by scientific strategy . . . His astonishing career and his versatile achievements are only the index of a profound sagacity and a cool, far-reaching comprehension . . ." And while introducing him to the Imperial War Cabinet, Mr. Lloyd George referred to him as "one of the most brilliant generals in this war."
Subject: Biography 1870-1950 Age: 14-99
ISBN 978-1-77298-027-1 US$23.90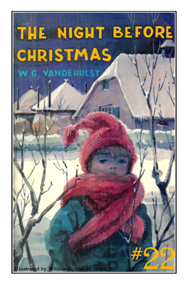 SCL22 The Night Before Christmas
by W.G. Van De Hulst
At the Scholten farm, the richest farm in the district, everyone was busy preparing for the great Christinas party. Mr. Scholten prided himself greatly on this annual display of wealth and generosity.
When an old woman came onto the yard begging for firewood, he was too busy to bother with her and chased her away. Everyone was also too busy to answer little Lucas's questions about Christmas. So he went off to find the newborn Baby on his own. When the party began, Lucas was missing.
978-1-77298-008-0 US$8.95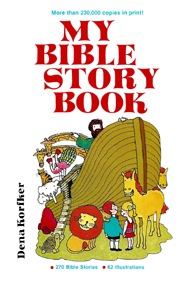 My Bible Story Book by Dena Korfker
• 270 exciting Bible stories
• Simply written on the level of the child's understanding
• Attention-getting questions with every story
• A book children everywhere will love
"A Bible story book which is excellent in its simplicity, accuracy, appeal, and unity . . . stories are short enough to be read in one sitting and the vocabulary is so simple that even pre-school children will listen and easily understand . . . parents and teachers will find in it a great help in bringing the Bible to their children." — The Banner
"The Bible becomes a living, meaningful book, and the characters become alive and understandable . . . ." — The Mennonite
"The whole Bible historical record from the creation to the Lord's appearance, to John on Patmos, told in 270 simple stories. Should be a delight to the child, and helpful to the parent telling or reading the Bible story to children." — The Baptist Record
• 62 Illustrations
More than 230,000 copies in print!
Subject: BibleAge: 7-10
ISBN 978-1-928136-23-4US$24.90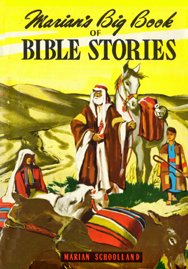 Marian's Big Book of BIBLE STORIES
by Marian M. Schoolland
To retell the stories from the Bible so that the very young will understand is an art that requires much skill and experience. The author of this volume has gained a wide reputation as a successful writer of children's stories, and her books have delighted many thousands of youngsters.
"Miss Schoolland possesses keen imaginative skill. She places herself in the young child's world and then presents the material in a manner which makes it real to the child."
— THE BANNER
"Does more than make the Bible come alive for children. That the author is a trained teacher of little children is evidenced by the perfect simplicity of her modern English."
— THE SUNDAY SCHOOL TIMES
"The purpose of this book is to capture the interest as well as the heart of the child and to lead him to know and love God. She has succeeded gloriously in accomplishing that."
— CHURCH HERALD
"God is always at the center, so that the child gets not only a story, but sees God in the story " — LUTHERAN COMPANION
"Captivating titles . . . words carefully chosen . . . sentences and paragraphs are short . . . repetition has been used with splendid effect . . . print is large and clear."
— THE FREE METHODIST
"Beginning with creation and following through to Revelation, the stories are told with a clarity and simplicity unusual in Bible story books." — THE MOODY MONTHLY
"A very well written and pleasing Bible story book for very small children."
— THE CHRISTIAN HOME AND SCHOOL
"(It is) easier to hold the attention of a four-year-old child with this version of the Bible stories than with any other . . ." — THE CALVIN FORUM
Subject: BibleAge: 5-10
ISBN 978-1-77298-006-6 US$19.90
New Books & Re-Publication of old Paideia Books, including several books
by Piet Prins & Meindert De Jong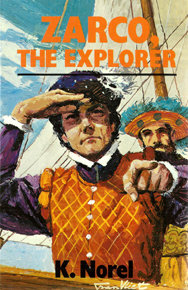 Zarco, the Explorer
by K. Norel
Zarco signs on as mate apprentice aboard the fleet of Bartholomew Diaz who discovers the Cape of Good Hope. Under Vasco da Gama, Zarco later sails to India. Norel was one of Hollands best-loved authors of historical fiction.
Time: 1441 - 1502 Age: 12-99
ISBN 0-88815-877-7 US$10.90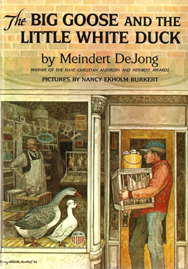 The Big Goose and the Little White Duck
by Meindert De Jong
This story of how the goose became a hero and earned a permanent place on the farm for himself and his friend the duck is full of warmth, humor, and insight.
Subject: Fiction Age: 7-99
ISBN 0-88815-863-7 US$13.90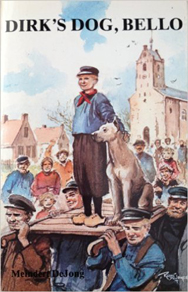 Dirk's Dog Bello
by Meindert De Jong
The stormy day an English ship broke up in the terrible DIRK S DOG, BELLO waters of Wicked Wife, Dirk rescued the Great Dane,
Bello. After that, by the law of the sea, the giant dog belonged to him. But Dirk's family was poor. And Dirk was suddenly faced with the enormous problem of how to feed Bello. A rare and moving book, full of humor and reality.
Subject: Fiction Age: 10-99
ISBN 0-88815-860-2 US$12.90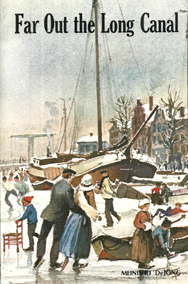 Far Out the Long Canal
by Meindert Dejong
When the ice finally came to the ditches and canals, Moonta was afire with enthusiasm, not only to learn how to skate, but to let his skates lead him to adventure. And when he heard of something called the New Church's Pipe, far out the long canal, he was determined to find it at any risk.
Subject: Fiction Age: 10-99
ISBN 0-88815-861-1 US$10.90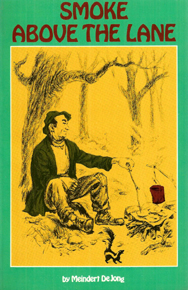 Smoke above the Lane by Meindert De Jong
How could the little baby skunk have known that by falling asleep on the streetcar tracks on Main Street he would cause a traffic jam unequaled in the history of the village?
Subject: Fiction Age: 9-99
ISBN 0-88815-862-9 US$8.95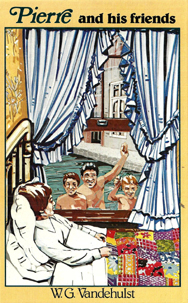 Pierre and his Friends
by W.G. Van De Hulst
Pierre, sick and confined to bed, cannot play with other children. But what about those boys who have come into the quiet canal, shattering Pierre's peaceful routine? A classic from a master storyteller!
Subject: Fiction (World War I) Age: 9-99
ISBN 0-88815-756-8 US$11.90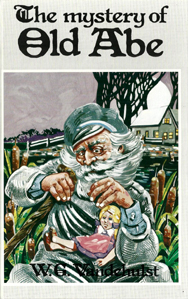 The Mystery of Old Abe by W.G. Van de Hulst
Abe is an angry old man who carries in his heart the secret pain of his daughter's and grandchild's death. The nosy boys are afraid of Old Abe, but they do dare to tease the old man. But why is Abe angry with the boys and what is he going to do with Cindy?
Subject: Fiction Age: 8-99
ISBN 0-88815-755-X US$10.90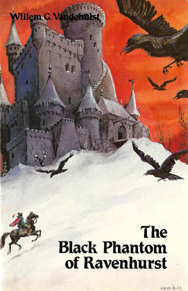 The Black Phantom of Ravenhurst
by Willem G. Van der Hulst Jr.
Was the driver of the cart full of branches really asleep or was he only pretending? How could that black figure vanish from the mill without leaving tracks in the snow?
Subject: Fiction Age: 8-99
ISBN 0-88815-547-6 US$10.90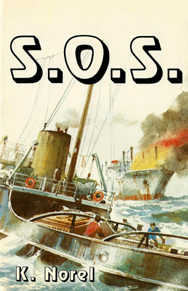 S.O.S. by K. Norel
A native of Terschelling, a Dutch North Sea island, the boy Dirk dreams of going to sea as his father, a merchant mariner, has done. When he finishes grade school, Dirk signs on as bottle washer aboard the Sea Dog, his uncle's tugboat.
Subject: Fiction Age: 11-99
ISBN 0-88815-876-9 US$10.90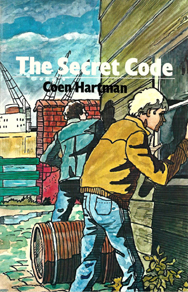 The Secret Code by Coen Hartman
Hank and Dick are two teenagers who accidentally get mixed up with a narcotics ring. When they intercept a coded message destined for a distributor doubling as a grocer, they become caught in a web of crime and intrigue.
Subject: Fiction Age: 11-99
Paperback ISBN 0-88815-853-X US$10.90
Cloth ISBN 0-88815-852-1 US$11.90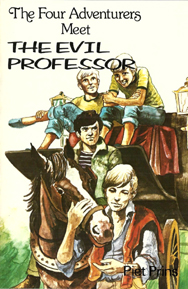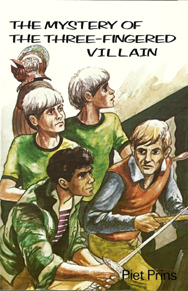 Four Adventurers Series
The Evil Professor
by Piet Prins
Four high school boys spend their summer vacation touring the country in a horse-drawn carriage. A run-in with a dark, sinister carnival shyster is only the beginning of suspense and adventure.
Subject: Fiction Age: 10-99
ISBN 0-88815-821-1 US$10.90
Cloth ISBN 0-88815-820-3 US$11.90
The Mystery of the Three-Fingered Villain by Piet Prins
The detective work of Paul, Roger, Herb, and Eddie leads to a desperate cross-country chase to rescue their old friend Skippy from the three-fingered villain.
Subject: Fiction Age: 10-99
ISBN 0-88815-823-8 US$10.90
Cloth ISBN 0-88815-822-X US$11.90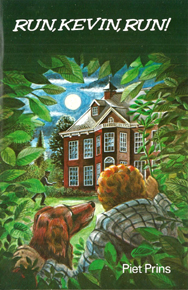 Run, Kevin, Run! by Piet Prins
Orphaned and feeling shipwrecked, Kevin Robbins ends up with relatives. Unable to make adjustments, Kevin "cops out" by running away to his home town. He is adopted by two crooks who insist on "protecting" him from the police.
Subject: Fiction Age: 10-99
ISBN 0-88815-837-7 US$10.90
Cloth ISBN 0-88815-836-X US$11.90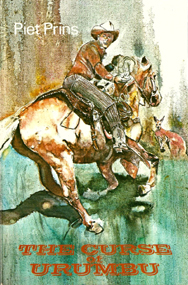 The Curse of Urumbu by Piet Prins
Jack kills a wallaby, not knowing he has thereby violated an aboriginal taboo. The tribe's witch doctor pronounces a curse on Jack and the hunt is on.
Subject: Fiction Age: 9-99
CLOTH ISBN 0-88815-806-8 - US$ 11.90
PB ISBN 0-88815-807-6 US$10.90
The Search for Sheltie by Piet Prins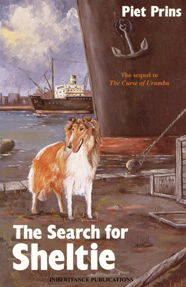 Having shaken the curse of Urumbu, Jack and Sheltie return to the old country. Injured in a traffic accident, Jack is laid up in a Genoa hospital. Sheltie goes on ahead to Rotterdam where he promptly gets lost.
This book gives a fascinating look at the "psychology" of a dog trying to avoid capture as he hunts doggedly for his master. It also tells the story of the extensive, persistent search Jack and his nephews make for Sheltie.
Unaccustomed to civilization, Sheltie faces danger at every turn. Several scrapes with death make this a real nail-biter!
Subject: Fiction Age: 9-99
ISBN 1-894666-43-7 US$10.95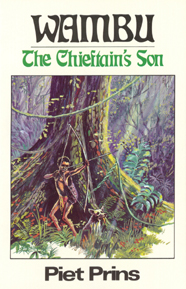 Wambu Series by Piet Prins
(These we bought already about a year ago.)
Vol 1: The Chieftain's Son
Wambu is a young aborigine whose family is part of a small and slowly shrinking tribe ruled by a witch doctor.
Subject: Mission / Fiction Age: 10-99
ISBN 0-88815-786-X US$10.95
Vol. 2: In the Valley of Death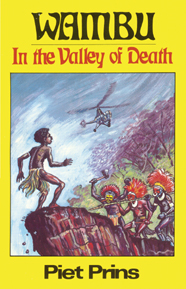 Hunted by foes, tormented by spirits, and plagued by maleria, Wambu stumbles back to his old village in an effort to reach the white man.
Subject: Mission / Fiction Age: 10-99
ISBN 0-88815-787-8 US$10.95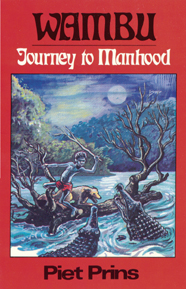 Vol. 3: Journey to Manhood
Wambu learns more about Jesus, but the mystery and magic of the old witchcraft die hard in the boy's heart.
Subject: Mission / Fiction Age: 10-99
ISBN 0-88815-788-6 US$10.95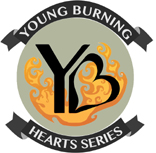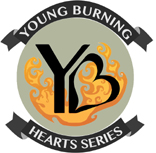 Other New Books for 2017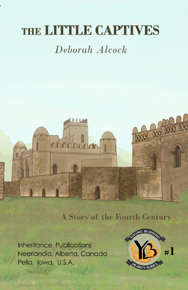 The Little Captives by Deborah Alcock
A Story of the Fourth Century
The trembling little captives soon found themselves in the presence of the barbarian king. He sat on a raised seat, or throne, conspicuous among the dusky crowd that surrounded him by the rich adornments of his dress, and the staff, or sceptre, which he held in his hand.
Time: about AD 400 Age: 12-99
ISBN 978-1-77298-017-2 US$7.90
A Child's Victory by Deborah Alcock
A Story of the Twelfth Century
On a sultry summer's day, in the twelfth century, a little girl stood at a street door in one of the close, narrow alleys of a Flemish town. Her dress indicated poverty, though not neglect. Other children were playing near; she heard their voices, and looked at them for a few moments with curiosity and interest in her large blue eyes, but apparently with no wish to join their sports. Far more earnestly did she gaze to the right, where the long alley terminated in a broader street, from which a stream of intensely vivid sunlight poured, illuminating a corner of the shaded alley, with the Madonna in her niche, as well as the quaint carvings that adorned the house of rich Master Andreas the weaver. What would little Arlette have given to see one figure that she knew turn from the sunshine into the shadow!
Time: 1100s Age: 12-99
ISBN 978-1-928136-92-7 US$7.90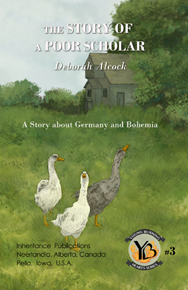 The Story of a Poor Scholar by Deborah Alcock
A Story about Germany and Bohemia
"Indeed?" said the old man, his face lighting up with sympathy and interest. "We have heard of the people who are called Brethren of the Unity, or United Brethren, and we own them as brethren indeed, in Christ Jesus our Lord — whose Gospel they knew and honoured, and whom they served and died for, many years before the voice of Dr. Martin Luther was heard in this Saxon land of ours."
"And we also," Wenzel responded, "we honour the name of your great teacher, Dr. Luther, whom God raised up to show His pure Evangel to the people of Germany, even as, one hundred years before, He sent us our dear and venerated Master John Huss. That is why I am going now to Wittenberg, to pursue my studies there."
Time: 1550s Age: 12-99
ISBN 978-1-928136-96-5 US$7.90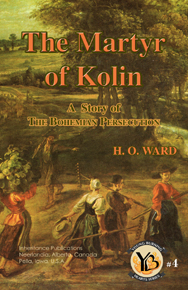 The Martyr of Kolin by H.O. Ward
A Story of the Bohemian Persecution
When I reached home from afternoon school, I went up to a little upper chamber which Wilma and I had as our own, and there I found my sister — who was at the time a fair young maiden of thirteen — busy with her needle.
"Well, Sister," said I, "so we are to have another of these good gentlemen tonight."
"He has come," she said mysteriously.
"Has he? What is he like?" I asked.
"I have not seen him, for he is closeted with our father in his private chamber."
"Will he sup openly with us tonight?"
"Yes, I think so. Elspeth will keep a careful watch, and there is the door behind the tapestry, you know, in case of a surprise."
Time: 1560-1580 Age: 12-99
ISBN 978-1-928136-47-7 US$12.90
The Martyr's Widow by Deborah Alcock
A Story About The Netherlands
"Flee, Carl! Oh, flee while you can!"
"It is too late! Where should I flee to?"
Another loud impatient knock, and a sound of rough voices outside.
But a thought, sent as she believed from Heaven into her heart, inspired Lisa with sudden hope and courage. She seized her husband by the arm, and drew him toward the little closet, the door of which she had left open.
"There — in there — fear nothing — I will speak to them."
Time: 1570s Age: 12-99
ISBN 978-1-77298-000-4 US$7.90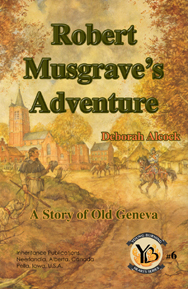 Robert Musgrave's Adventure
by Deborah Alcock
A Story of Old Geneva
"Josef . . . the servant, ye know," said Jeannot, "told us how the soldiers of Captain Brunaulieu's corps, as they came to a halt outside the town, found amongst them a boy who was evidently a Genevan. They seized him, and brought him to the Captain. He said he was an Englishman, which, I suppose, is another kind of heretic . . . oh, I crave pardon of your Worthinesses . . ."
"Never mind our Worthinesses, but go on with thy story," said someone.
"The Captain would have had him run through at once. But the holy Friar who was with them — Friar Alexander the Scotchman, they called him — bade spare him, as he might be of use in the town for a guide. 'Twas just then that Josef, who told us the tale, came up, being sent on a message . . ."
Time: 1602 Age: 12-99
ISBN 978-1-928136-32-3 US$8.90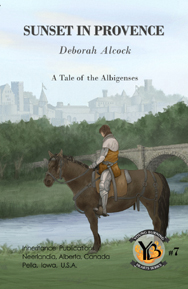 Sunset in Provence by Deborah Alcock
A Tale of the Albigenses
"My lord, I am your sister's son but not your vassal," the youth replied with perhaps unnecessary pride. "But that is not the question," he added sadly and in a gentler tone. "You counsel me — no, you command me," and he bowed his head slightly at the word, "to submit myself unreservedly to our Holy Father the Pope, in the person of his Legate."
"I do, as you do value life and lands. If your retainers had not infected you with their heresy, why should you hesitate?"
"I — the son of Roger Taillefer — a heretic! None of our race were ever that, thank Heaven. But can the Count ask why I hesitate? Not that I fear the disgrace of a public penance, though I think they might have spared it to the greatest seigneur who speaks the 'Langue d'Oc', and altogether such a submissive and obedient Roman Catholic."
Time: 1880s Age: 12-99
ISBN 978-1-928136-94-1 US$7.90
The Cloak in Pledge by Deborah Alcock
A Story About Russia
"If we only had something better for the little one," Ivan added, in a lower tone. "He can't eat that."
"Don't fret, Father," said Michael, a good-humoured lad on the whole. "I'll ask Master to give me a roll for him at dinner-time, and besides, there's Peter —" (the brother next in age, who had just got a place as one of the boy-postillions the wealthy Russians were so fond of having) — "Peter may come and see us, and bring us a kopeck or two for him."
Time: 1800s Age: 12-99
ISBN 978-1-928136-95-8 US$7.90
Archie's Chances by Deborah Alcock
A Story of the Nineteenth Century
This was scarcely as bad as she expected, yet quite bad enough. She flushed hotly. "Uncle has not said anything to you, has he?" she asked.
"Never once. Kate, Uncle Morris is a brick!" There was a wealth of genuine gratitude flung into the boyish word that redeemed it from all trace of vulgarity.
"If Father were alive, what would he say?" questioned Kate. "I think he would be horrified at the very thought."
"Well, I don't know," mused Archie, thrusting his hands into his pockets. "After all, the horrible thing is eating the shop — I mean the bread that's made in it. And since I do that already, and can't help myself, I think it would not make things any worse to earn it before I eat it."
Time: 1880s Age: 12-99
ISBN 978-1-894666-16-9 US$8.90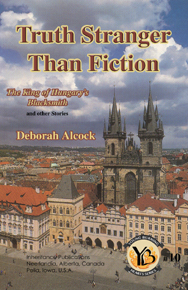 Truth Stranger Than Fiction by Deborah Alcock
The King of Hungary's Blacksmith
and other Stories
"Well, Master Jailer, how goes it? Have you heard anything?" asked the young man in an eager whisper.
The jailer laid his hand compassionately on his shoulder. "Heavy tidings for thee, poor lad," he said. "He will likely die."
The answer was a deep groan, heard distinctly through all the uproar of the crowded room. Then silence; then a broken murmur, "Poor Maida — poor baby!" choked by something very like the suppressed sob of a strong man.
Time: 1570s Age: 12-99
ISBN 978-1-77298-001-1 US$7.90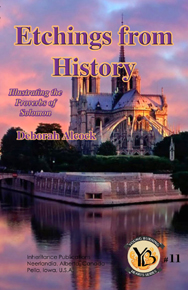 Etchings from History by Deborah Alcock
Illustrating the Proverbs of Solomon
After a brief though brilliant career (in which he rendered important political services to the cause of Protestantism), Maurice was killed in the battle of Sievershausen, in his thirty-second year. He had enjoyed his electorate about five years. His brother succeeded him, for his only son had died before him. One little daughter, Anna, survived him. She was afterward married, with great pomp and show, to the celebrated William the Silent, Prince of Orange.
Time: 1570s Age: 12-99
ISBN 978-1-928136-97-2 US$7.90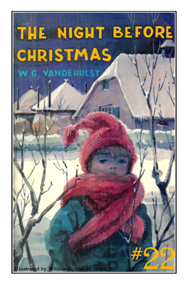 SCL22 The Night Before Christmas
by W.G. Van De Hulst
At the Scholten farm, the richest farm in the district, everyone was busy preparing for the great Christinas party. Mr. Scholten prided himself greatly on this annual display of wealth and generosity.
When an old woman came onto the yard begging for firewood, he was too busy to bother with her and chased her away. Everyone was also too busy to answer little Lucas's questions about Christmas. So he went off to find the newborn Baby on his own. When the party began, Lucas was missing.
978-1-77298-008-0 US$7.90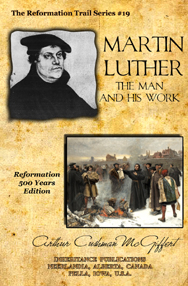 RT19 Martin Luther - The Man and His Work
by Arthur Cushman McGiffert
Luther's marriage raised a great hue and cry. The union of a renegade monk with an escaped nun, violating as it did their own personal vows, and ecclesiastical and civil law as well, seemed to many to throw a sinister light upon the whole reform movement. Now, they declared, the significance of the Reformation was revealed to all the world, and it was clear what Luther had had in mind from the beginning. Satirical attacks appeared in great numbers. Slanderous tales were spread about him and his bride. Even many of his friends were thrown into consternation, and feared he had dealt a death-blow to the cause.
Time: 1483-1546 Age: 16-99 ISBN 978-1-77298-018-9 US$19.90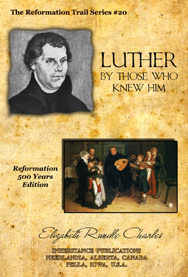 RT20 Luther by Those Who Knew Him
by Elizabeth Rundle Charles
A Story of the Reformation
Hours and hours Fritz and I spoke of Dr. Luther and what he had done for us both — more, perhaps, for Fritz than even for me, because he had suffered more. It seems to me as if we, and thousands besides in the world, had been worshipping before an altar picture of our Saviour, which we had been told was painted by a great master after a heavenly pattern. But all we could see was a grim, hard, stern countenance of one sitting on a judgment throne . . . Then suddenly we heard Dr. Luther's voice behind us, saying, in his ringing tones — "Friends, what are you doing? That is not the right painting. These are only the boards that hide the master's picture."
Time: 1483-1546 Age: 14-99 ISBN 978-1-77298-019-6 US$19.90
SET OF 20 REFORMATION TRAIL SERIES BOOKS
by DEBORH ALCOCK AND OTHERS
Regular US$340.60
SAVE 20%
US$272.48
n.b. Please note that D.V. we will ship 16 titles upon receipt of your order
and 4 more titles later in 2017
For more information on this SET and other sets check
Special Package Sets at 15-20% discount
You may also a telephone order (780-674-3949) of 6 or more individual copies of the Reformation Trail series and save 15%
Special Package Sets at 15-20% discount
2016 Books & Audio Books and very important DVDs
Send mail to orders@inhpubl.net with questions or comments about this web site.
Last modified: May 9, 2017